"Feta cheese with phyllo pastry and honey"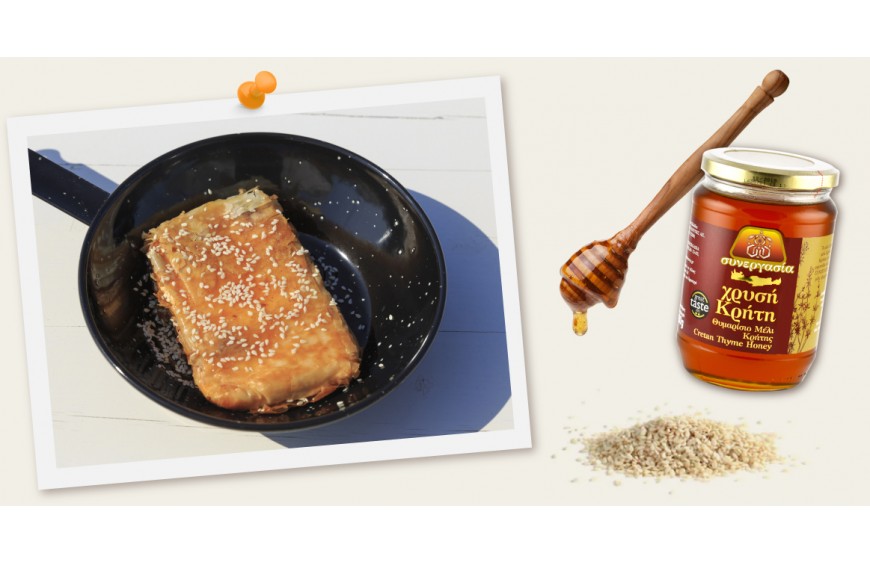 "Feta cheese with phyllo pastry and honey"
Ingredients:
• 300 gr. Feta cheese cut into 6 rectangular pieces
• 2 phyllo pastrie sheets
• 3-4 spoons of Cretan honey "Golden Crete"
• Sesame , Raw or roasted (for serving)
Instructions:
Defrost the phyllo pastry and keep it in the refrigerator until the time we use it.
Then open them and place the pieces of feta thinly so that they can be wrapped.
Wrap each piece in a package. To stick the dough to the closures, moisten with a little water or egg white.
Heat the oil (not to smoke) and fry our packages in pairs, turning often with a spatula.
We do not pierce with a fork because then the liquids of the feta will come out and the oil will splash.
Serve them on a plate and pour over them " Cretan honey" and sesame.
To make the phyllo crispier, we can put the packages in the freezer for 1-2 hours.
We can prepare them in advance - even in the evening - and fry them directly from the freezer just before serving.